Tanay Mondial 2020 Boots on the Ground at the Tanay DZ Complex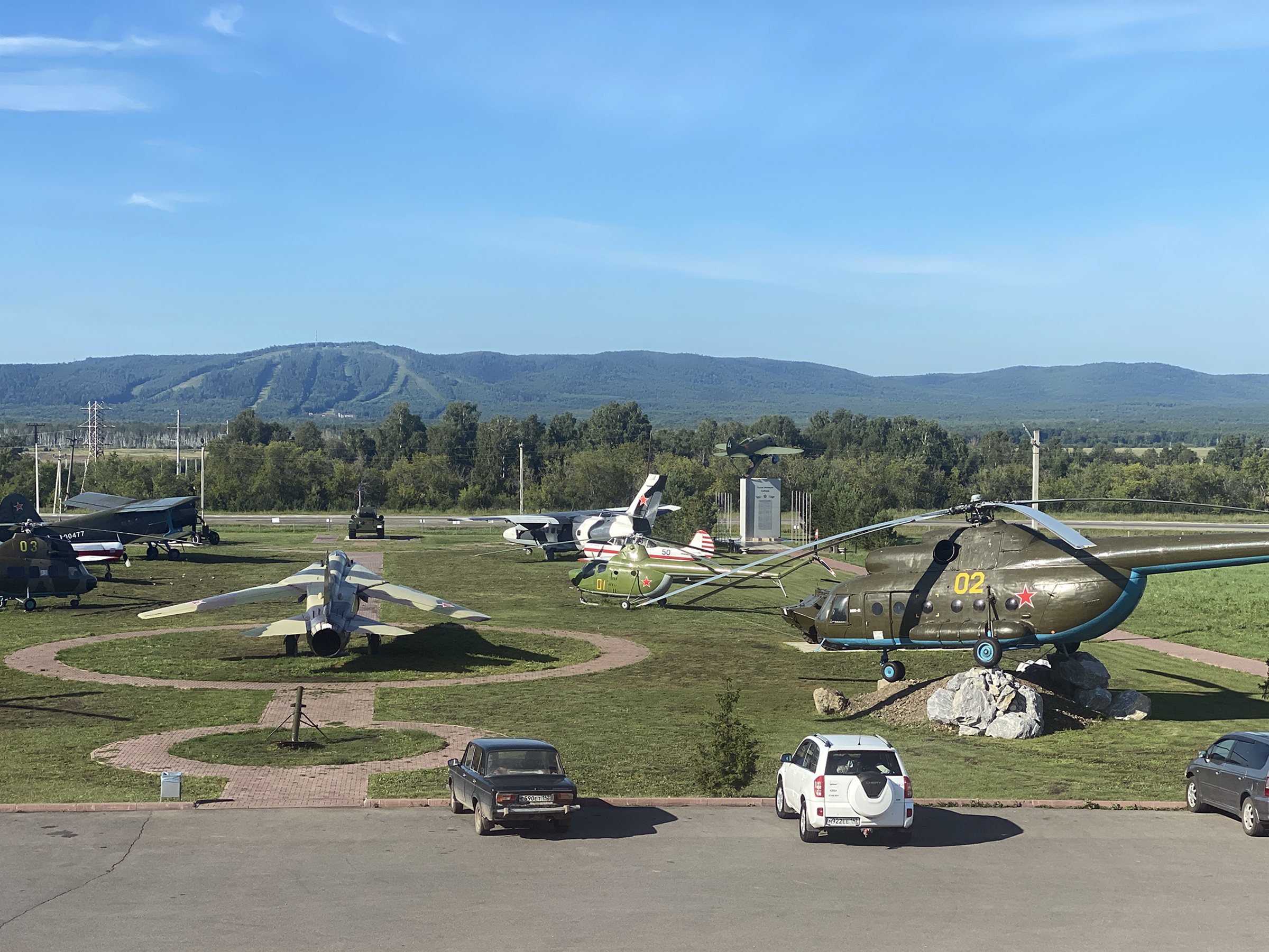 We made it to DZ Tanay! This post is a grab bag of why you need cash at the DZ in rubles, things to leverage during your transit at SVO and OVB, what to expect during the drive from Novosibirsk to the complex, and a quick overview of the check-in process and DZ with Andrey, Manifest, and what to expect at the DZ Tanay complex.
You will need cash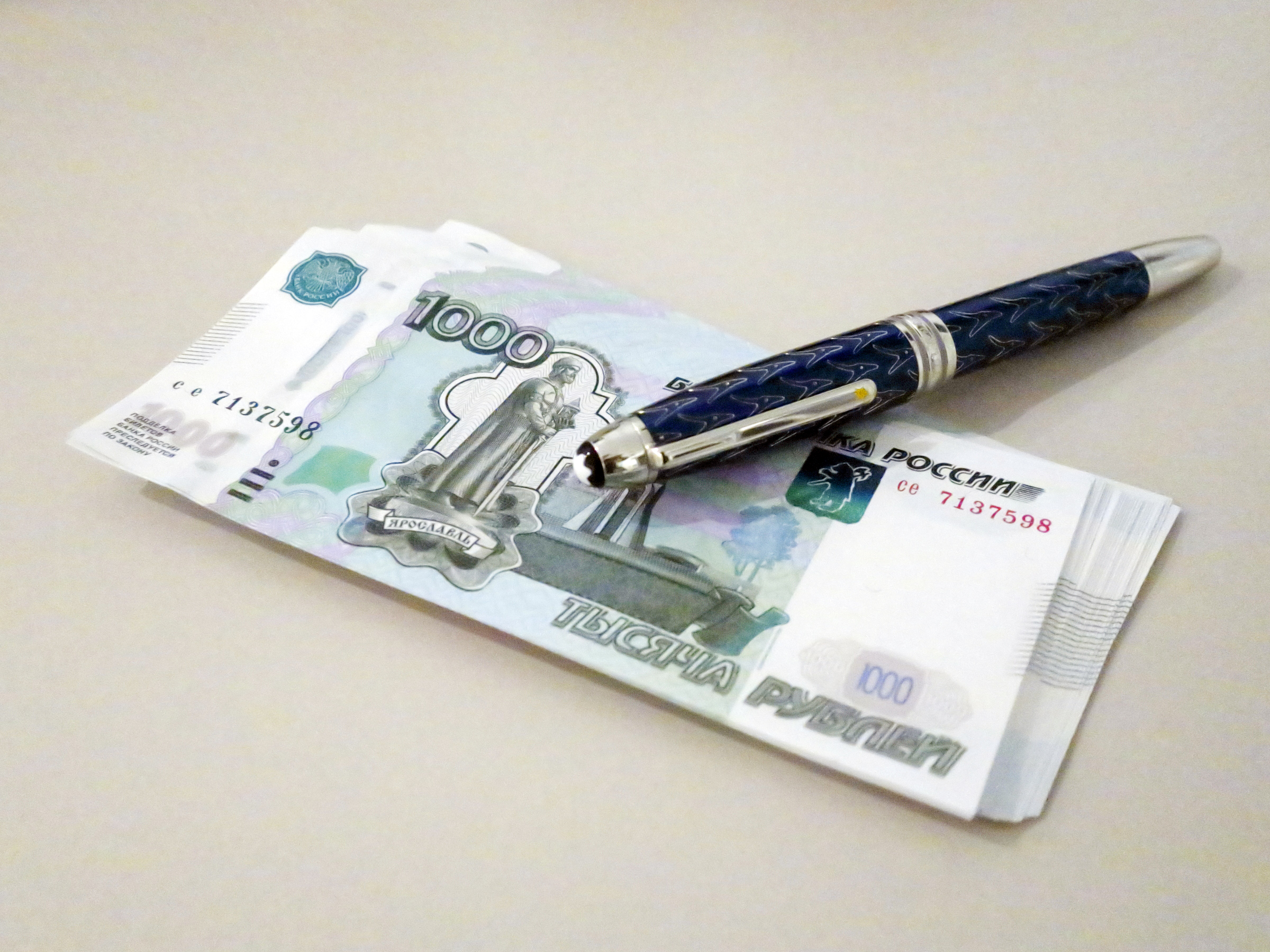 You may skip the rest of this post, but keep this in mind: Manifest at DZ Tanay only accepts cash payments for jumps and packers. You may buy as many jumps as you want in advance, and they will refund you whatever you didn't jump upon request, but you will need cash or you won't be able to jump.
For reference: 20 jumps + 20 pack jobs == ₽57,000 or about $750.
There are no ATMs on site, or in either of the two closest towns (Zhuravlyovo or Vaganovo), and the ATM that used to be at the Tanay winter complex was stolen -- the whole machine. We had to drive 35 minutes to the closest town with an ATM.
Get cash for jumps at any of the many Sheremetyevo or OVB airport ATMs. You will see a ton of them as you walk to your terminal. Jumps cost around $28/jump, pack jobs around $8/ea. If you don't get cash when it's convenient, keep reading.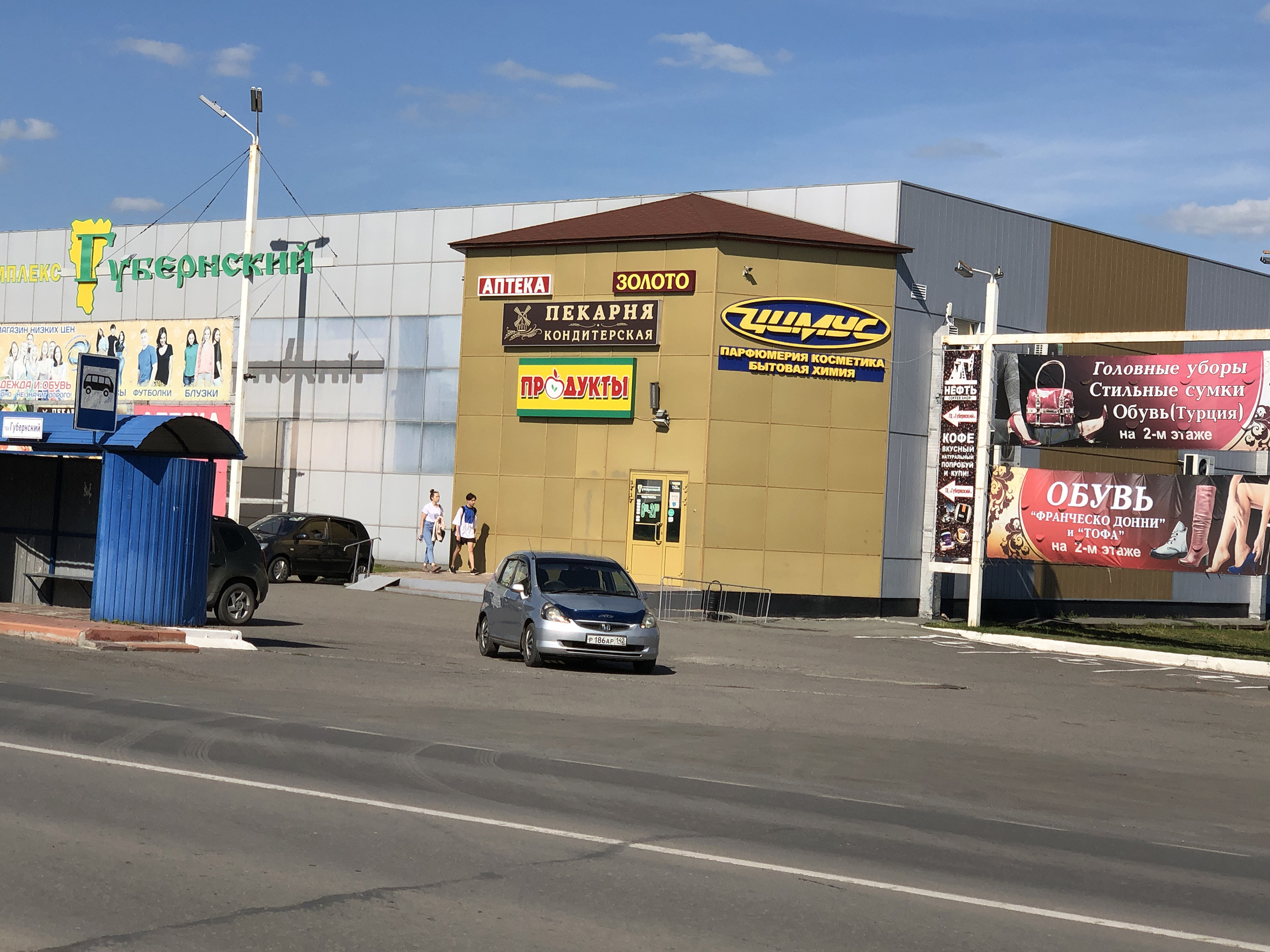 The good news: there are two ATMs at the County Domestic Trade Complex in the town of Promyshlennaya, 44 km away. The VTB blue ATM dispenses up to ₽40,000 at a time (around $550), and you can withdraw cash back-to-back. The Alfa Bank red ATM dispenses up to ₽30,000 ($410) at a time, and back to back is also OK. Neither ATM seems to have ₽5,000 notes, so expect to carry with you lots of ₽1,000 notes.
Transit SVO - OVB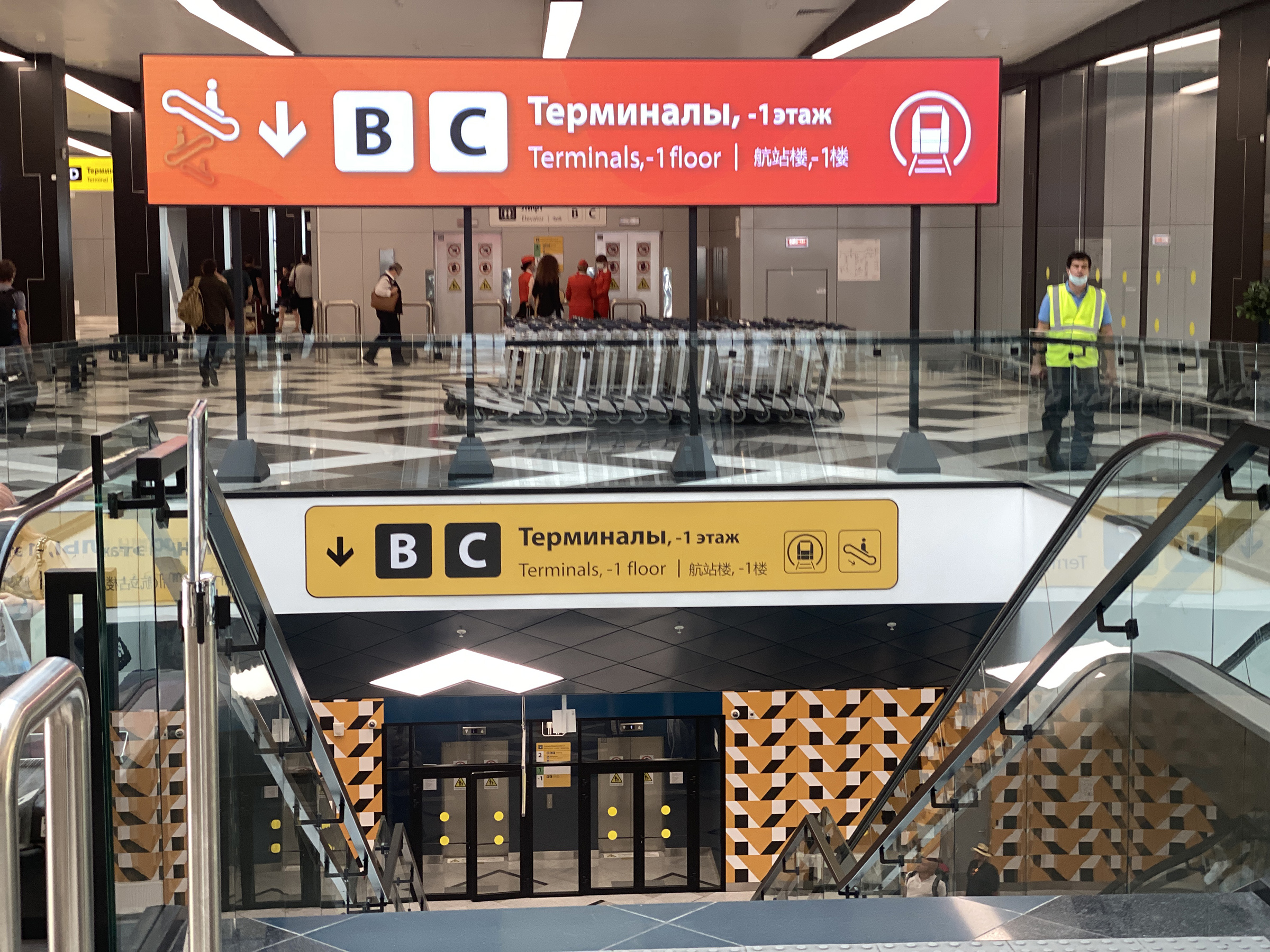 If you fly to Sheremetyevo (SVO) you will land at the international terminals in Sheremetyevo 2, the newer part of the airport, comprising terminals C-F. Aeroflot flights to Novosibirsk leave from Sheremetyevo 1 Terminal B. You may take the tram from Terminal D. Follow these instructions:
Exit Passport Control / Customs and turn left; DO NOT go outside the terminal
Follow the signs that show Terminals B, C; Electro Train, Terminals C-D-E-F - it's a long walk
Turn left when you see the security inspection, you will see the escalators to Terminals B and C
Down the escalators, to the tram, to Terminal B
Check-in and go through Security - they're used to seeing parachutes and other skydiving paraphernalia, but computers and iPads in the bags still freak them out; you don't need to remove your shoes
Done!
Sky Team access to the Business Lounge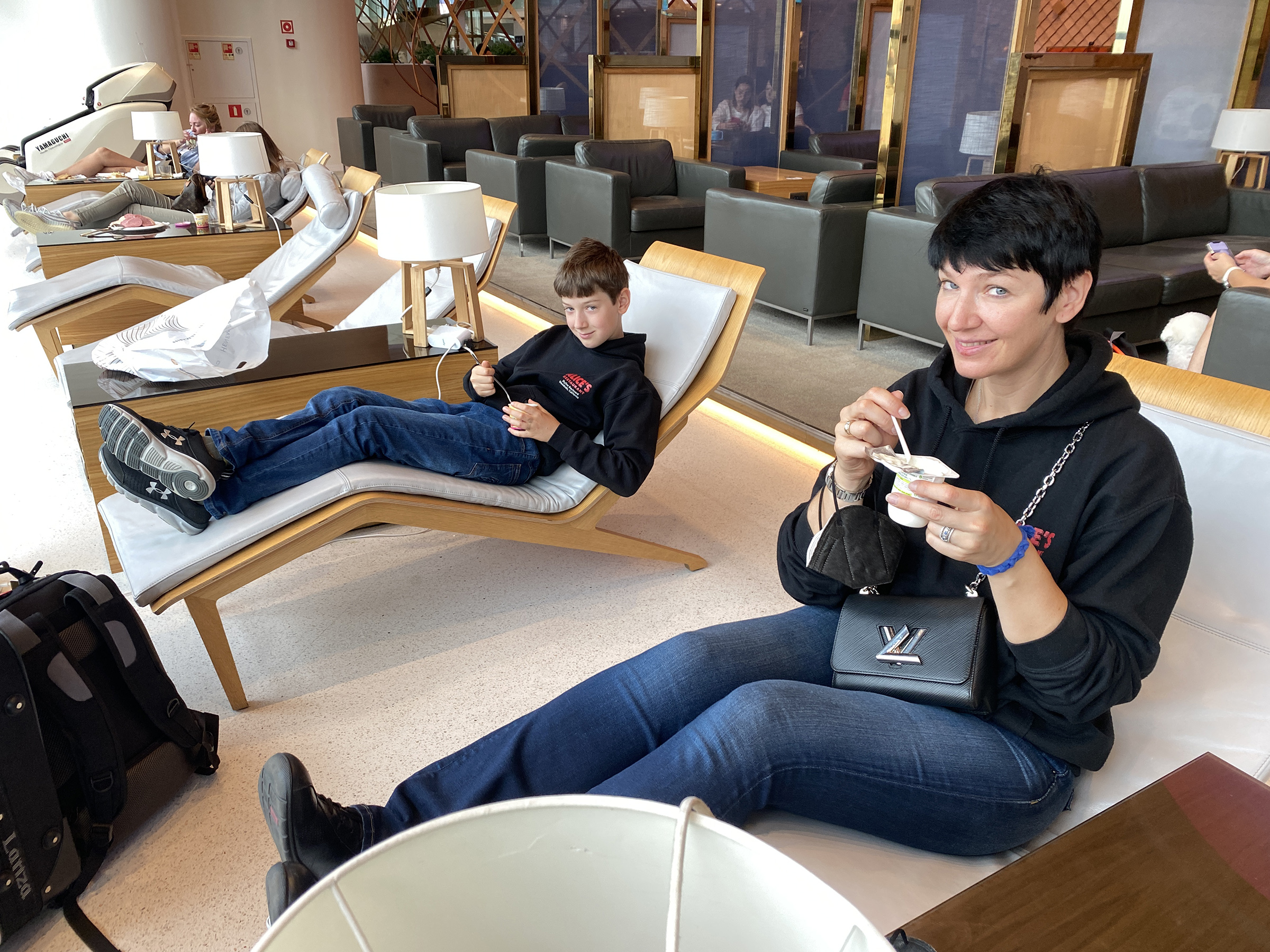 There's a super cool and comfortable business lounge in Terminal B, across from departure gate 104. If you have business access through Sky Team (Air France, KLM, Delta) you may use this lounge at no additional cost. These recliners are great for chilling or snoozing for a bit, the food is pretty good, the lounge is vast and quiet. Don't forget to bring your lounge access card if you have one, or any Delta/Air France/KLM lounge coupons if you have them.
Note: most stuff is free but the BR ice cream costs ₽300 a cup (around $4).
Masks
Russia has one of the highest COVID-19 infection and case fatality rates in the world, but most people dont give a rat's ass about protecting themselves or others. Nobody checks vaccination status, in spite of whatever you've read in the news.
Look at the photo, taken on the bus between Terminal B gate 104 and Aeroflot flight to OVB. Even when people "wear" their mask too many leave their nose hanging outside. We wondered if they also wear condoms around their balls and expect their girlfriend to not get pregnant. Nobody wears N95 respirators; it's either flimsy cloth or garden variety surgical masks. Same on the airplane - people wear their masks as little as possible. Be careful out there, wear yours. You don't want to travel all the way over here and then have a positive COVID-19 test on-site that prevents you from participation. If possible, bring a box of N95 respirators with you.
The road between OVB and DZ Tanay
Whether you drive or someone picks you up, it'll take around 3 hours to get to the DZ from the airport; maybe more. It'll take an hour or more of the total trip to cross Novosibirsk and get to the open highway. There's just no easy way to get out of the city.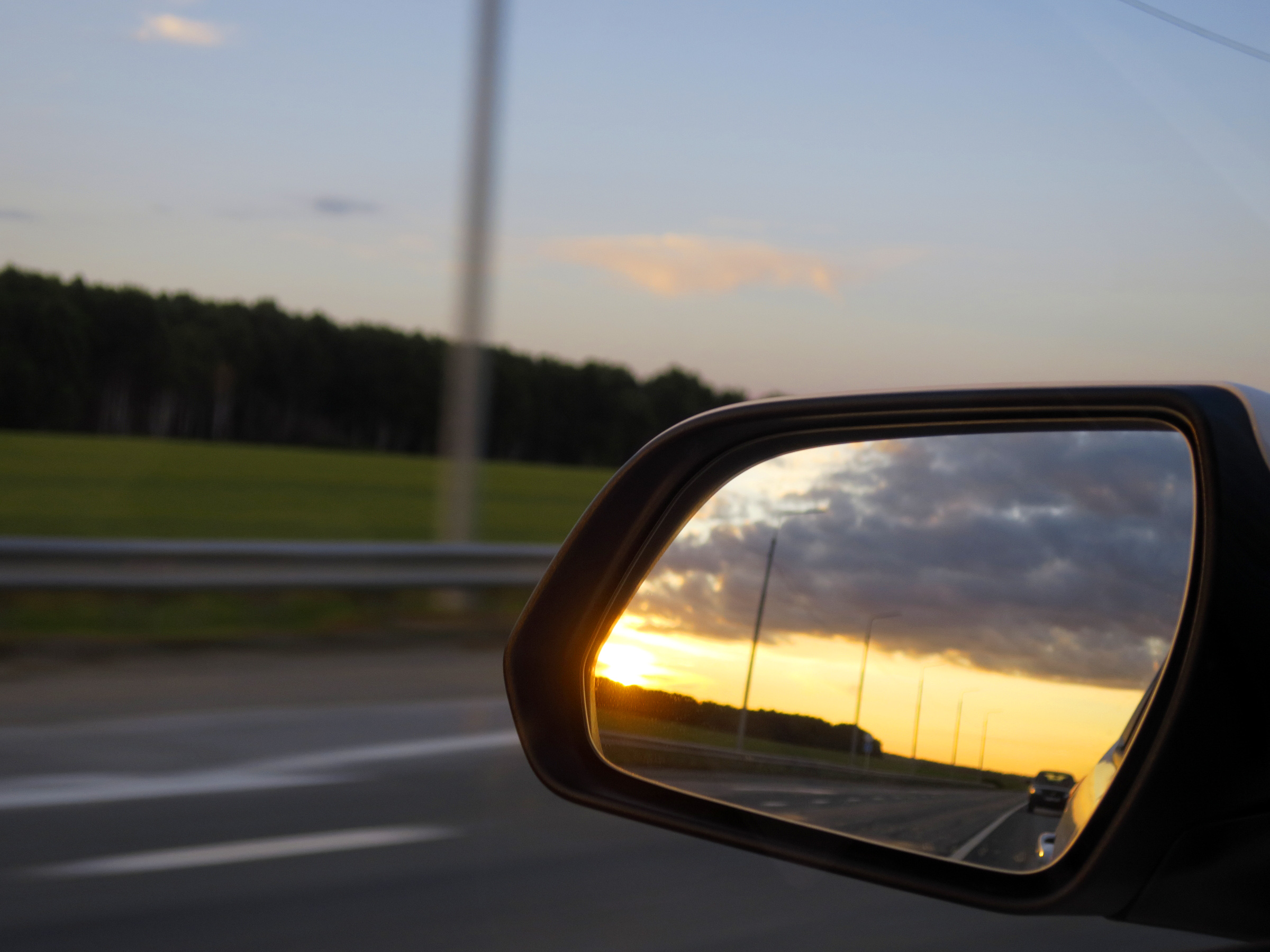 The good news is that Siberia is beautiful. Lots of forest, picturesque villages, farmland, lakes, bogs, etc. The highway is in pretty good shape, and there aren't many highway police cars around, so if you feel brave you can ignore the speed limit for the most part. We cruised at 120-150 km/h whenever possible, visibility is good, and saw no cops during the drive, or when we went to/from the ATM in the big town over.
At the DZ - impressions grab bag
The operation is very efficient
Speed skydivers will jump from the L410 for training; option to jump off another aircraft if the L410 stops flying (e.g. on Sunday it'll only fly 0800 - 1400 NOVT)
You will need to buy RU skydiver insurance for jumping - it's cheap; I paid $25 for a month's worth of insurance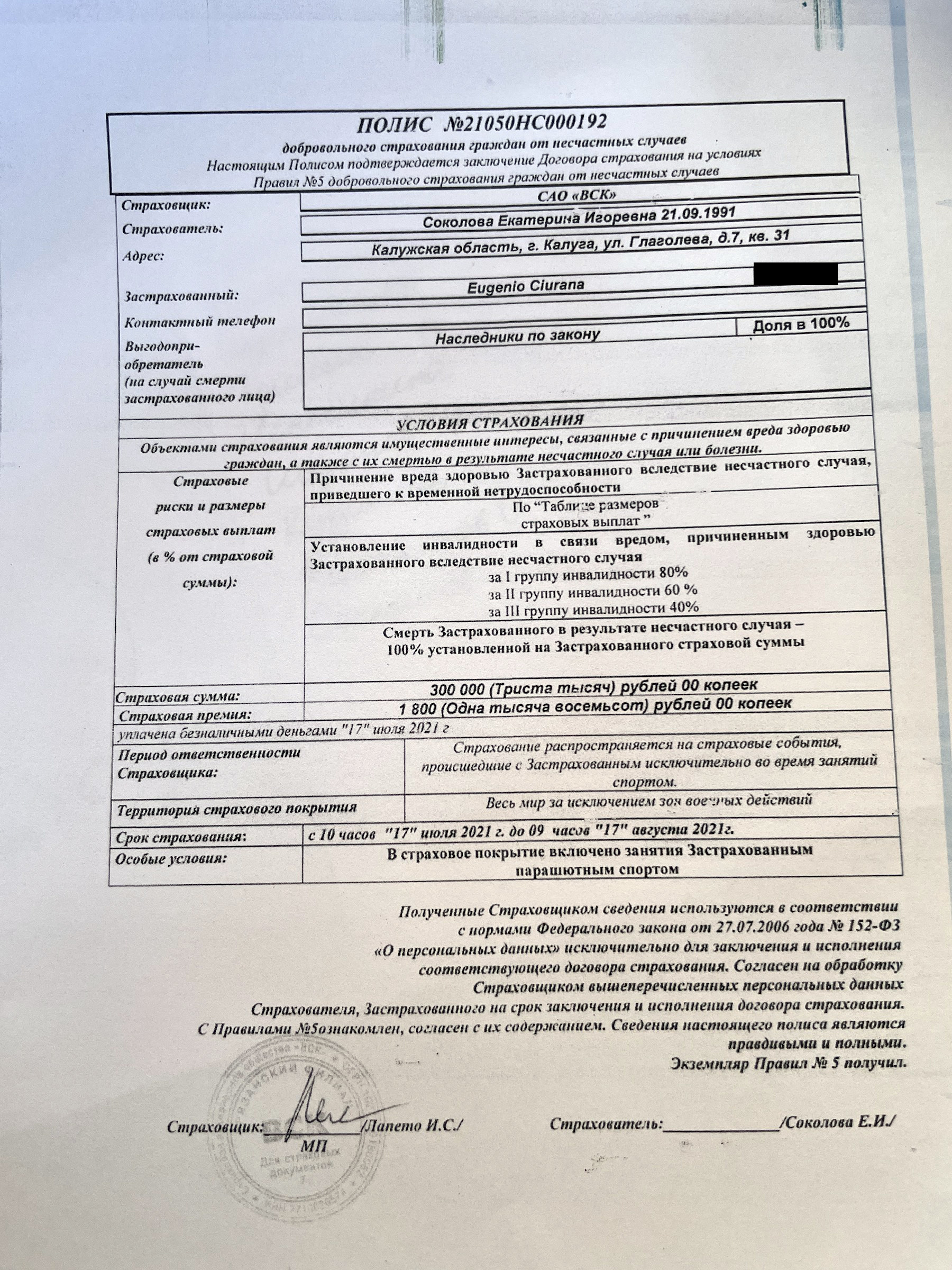 The landing zone is huge, and the outs are also huge; there are only a couple of small restricted areas, one for staff landing/staff swoopers, the other is the swoop pond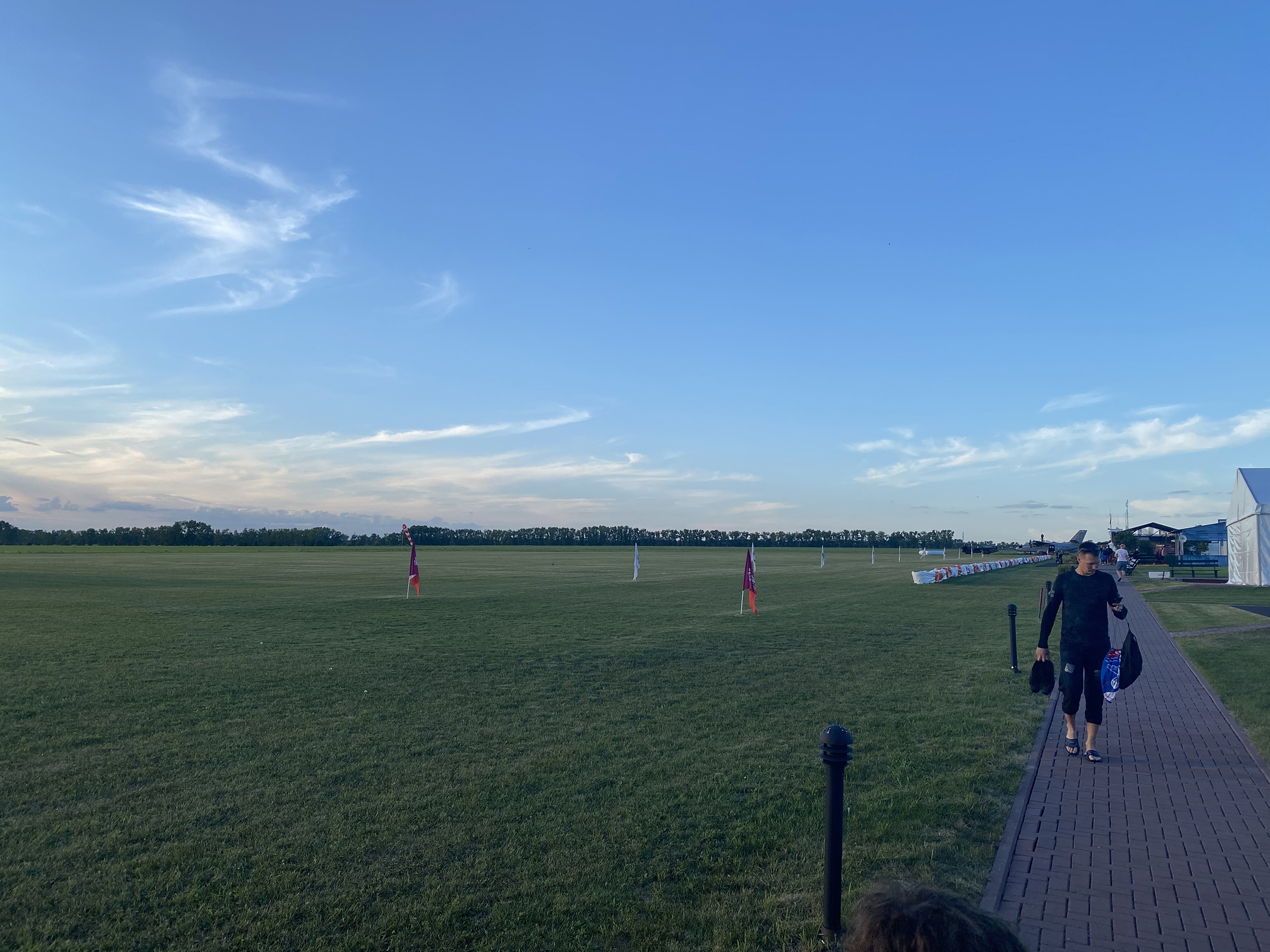 You need to sign up a roster sheet before jumping every morning, where you'll write your name, canopy size, and your "specialty code" - 47 ::= speed skydiving; Andrey will tell you the corresponding code during the DZ briefing and walk through
You will undergo a simple medical every morning before they let you Manifest; blood pressure, pulse, weight, temperature check, and general inspection, 2-3 minutes and you're good to go - the doctor is on-site, paid by the DZ (they have a similar setup in other DZs in Russia, like Kolomna)
There is a small swimming pool on site; it's good enough to play and cool off, too small for laps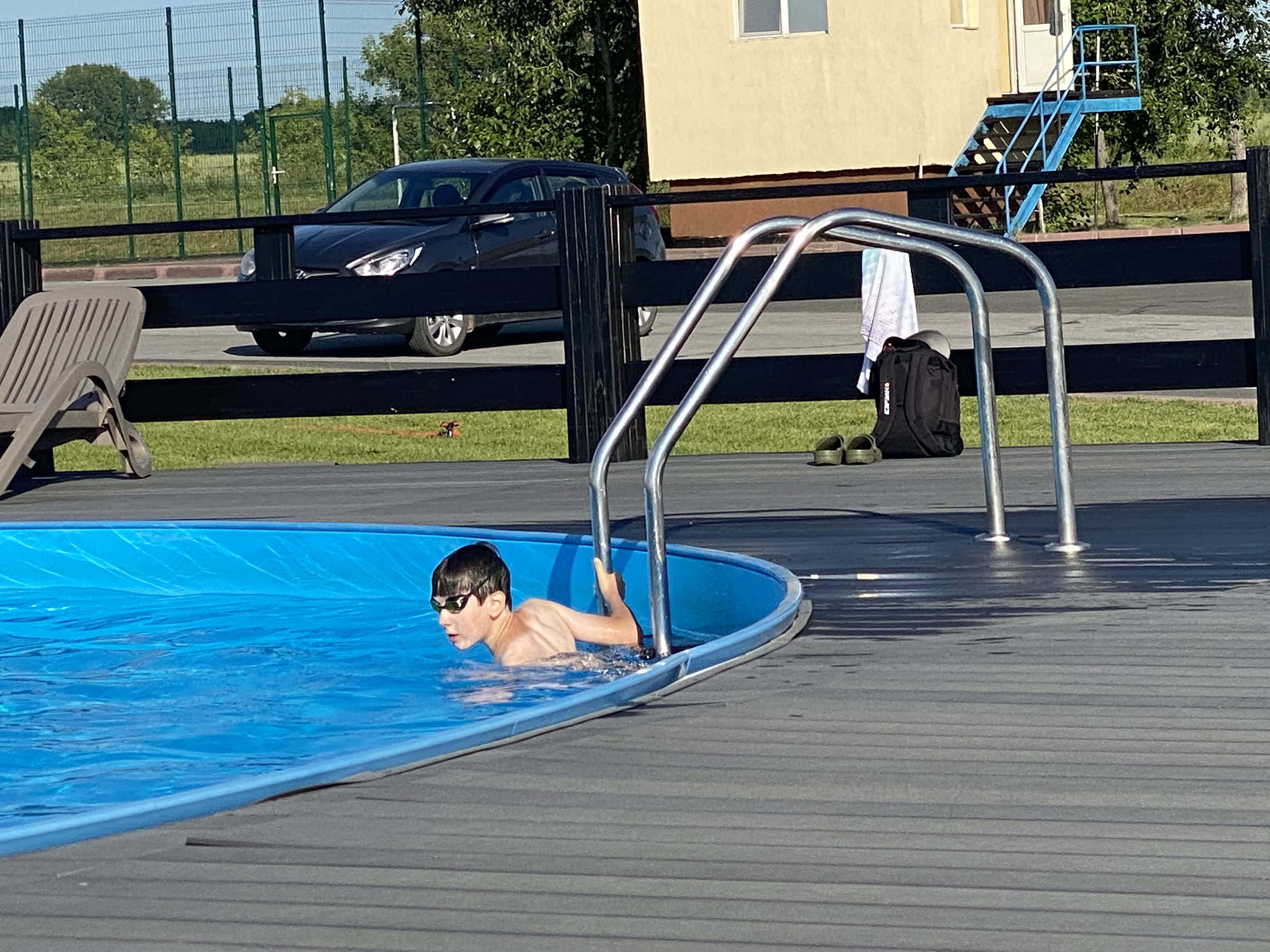 There is a set of monkey bars and heavy bags for physical workouts, open air, super convenient
The Internet service is very iffy; I rely on my Alcatel/Beeline Internet LTE modem/wireless access point and get decent enough speeds to stream Netflix or Amazon Prime Video in SD, some nights in HD; I tried using the DZ's Internet service during DZ registration to show my jumps in Burble and to pull my credentials and the connection was super slow and hard to maintain - 10 minutes to get three images on-screen; the Internet service gets worse during busy times because everyone and their mother are connected at the same time - bring your own wireless access point if you must have Internet service no matter what
The cafe is great and it's open all day; you can have all three meals there, the food is fresh and good, made on-site; we saw organic juices and yogurts, fresh fruit, and they have a barista machine
There are no convenience stores on site, but there are a pile of small restaurants, some good ones, in Zhuravlyovo, less than 5 minutes away - cheap good Russian food, a few small convenience stores for very basic fare - bigger needs? Drive 35 minutes to the same complex where the ATMs are, where there are also two drugstores, one supermarket, a hardware store, clothing store, and a beauty products store
Mosquitos and flies in Siberia are aggressive - bring mosquito repellent if you check your luggage, or ask someone to bring you some from the town where the ATMs are
Questions, comments? Let's chat on Telegram!
Written by Eugene Ciurana on Saturday July 31, 2021
Permalink -